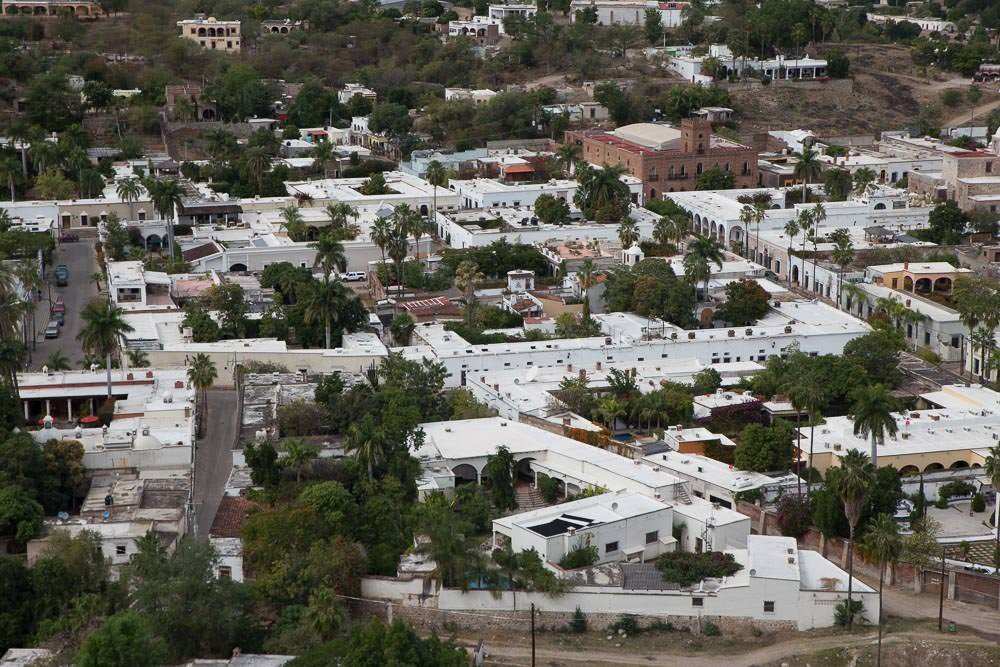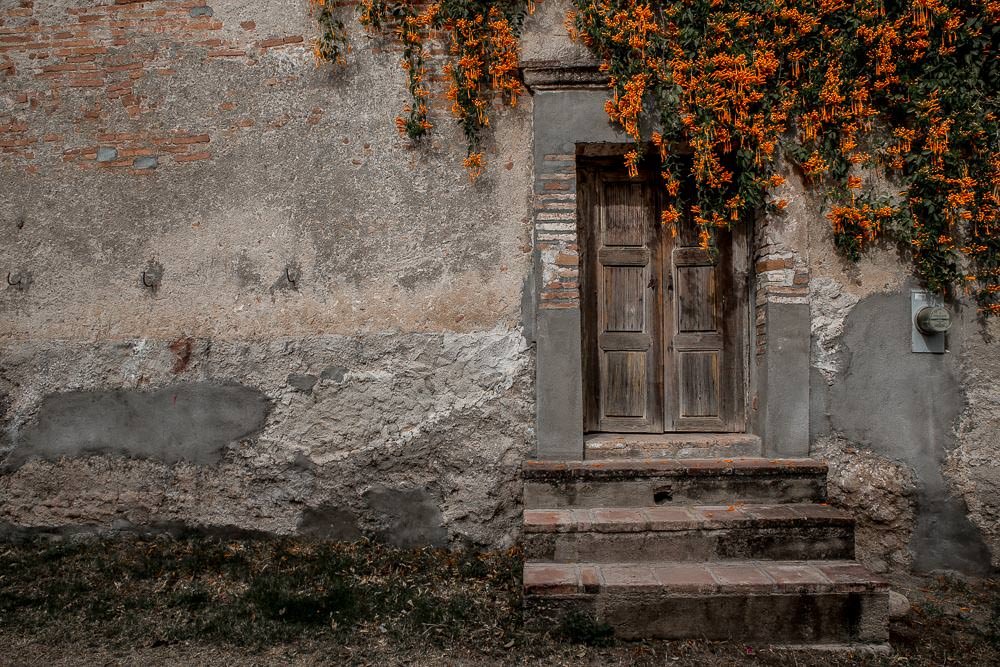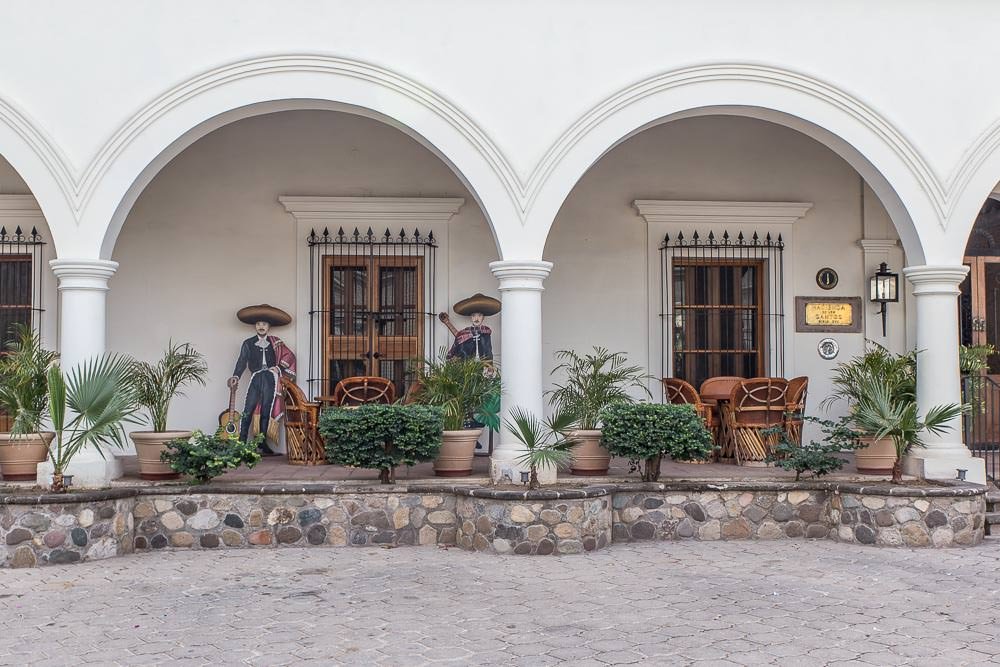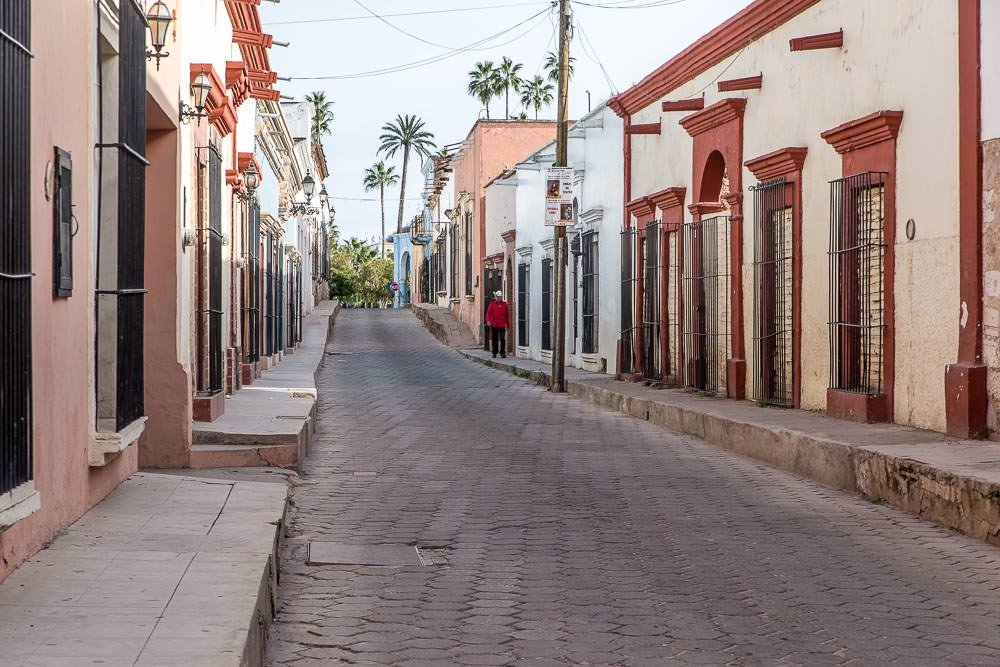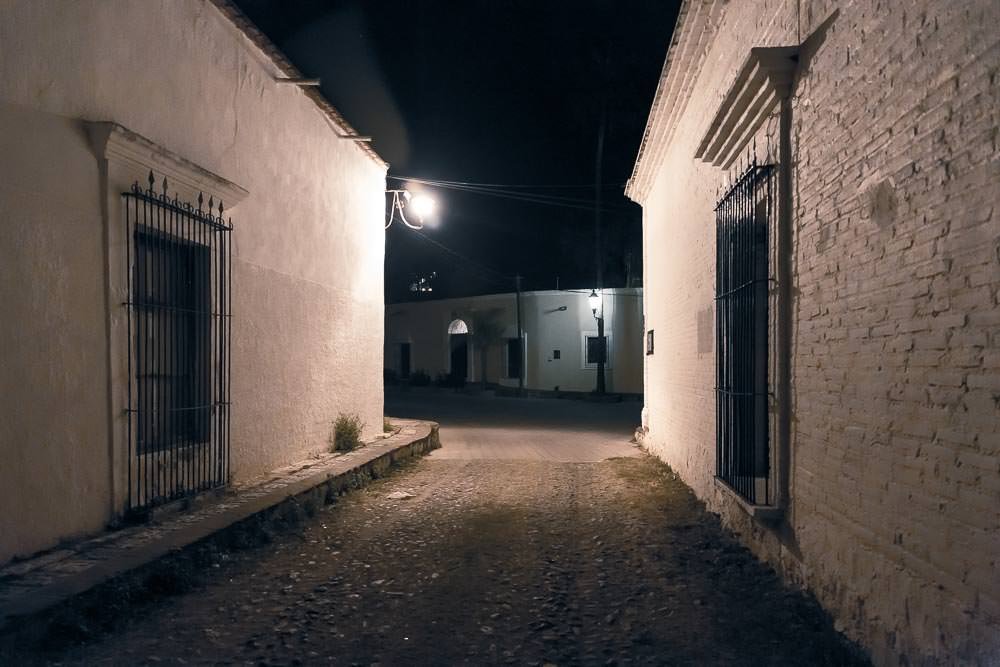 After all the mapless back-road adventures in the Copper Canyon, we decided it was time to stick to the main roads.
Until we realised how much shorter it was to drive between El Fuerte and Álamos on the back roads.
As usual, Javier (Our ill-informed GPS) failed us in this endeavour. We initially tried to use Google Maps to aid us, but even this let us down when Emma' s phone had a complete meltdown. After a quick stop to ask a local rancher for directions, we were back on track. Who needs maps anyway?
We liked that the fords on the road were labelled with these helpful posts.
Which for those unsure of the Spanish, from the bottom up reads:
White: "Everyone is sweet as"
Green: "Maybe you should have a truck"
Red: "Abandon all hope ye who enter here"
Due to the complete lack of rain in the area we had no trouble navigating the rest of the way to Álamos. Looks like we'd vastly improved our navigation skills after the Copper Canyon debacle.
Like El Fuerte, Álamos is another of Mexico's Pueblos Magicos. 
Álamos started life as a silver mining boom town. By the late 18th century it was the biggest producer of silver in the world, the town continued to flourish throughout much of the following century.
In the early 20th century however, the mines closed, the wealth dried up and the people moved away. Álamos was all but abandoned, from a population of up to 30,000 to fewer than 1000. The town fell into disrepair, formerly lavish buildings were forgotten and left to rot. 
Over time an enthusiastic expat community from the USA (who appear to be mostly snowbirds and retirees) have been buying up the abandoned homes and restoring them to their former colonial glory. 
This influx of residents from the United States combined with the already established local community creates an interesting town atmosphere. Sometimes it felt like being in Mexico, sometimes it felt more like being in the USA.
We had lunch at a delightfully cheap tamale stand attached to a butcher's market of questionable hygiene standards (both the butchers and the tamale stand). Here, the meal cost a few pesos and was accompanied by some thermonuclear home-made hot sauce. We only conversed with the stand's owner in Spanish and left feeling full, with our wallet no lighter for our troubles.  
The following day, we sampled a comparatively expensive restaurant with dainty pastries, glistening silverware, freshly brewed espresso and assorted salads. This was served in the elaborate courtyard of a refurbished colonial home. All conversations with the restaurant's owner were in English and we left with our wallets significantly lighter. 
Much as we had done in El Fuerte, we spent our time in Álamos wandering the peaceful cobblestone streets and photographing the irresistible colonial architecture. There wasn't a lot more to do in this peaceful town. Just eat, sleep, relax and enjoy. 
Like El Fuerte there was a verdant central plaza, this time with a slightly grander church, which was undergoing restoration work when we visited.
We were camped in a peaceful spot, just on the edge of town. Which we managed to find by following the directions 'just next to the cemetery'. Spooky.
Conveniently, the campground was rather pleasant, there was even a swimming pool.
A friendly dog.
And an adorable kitten.
So we already felt pretty at home.
The local campground residents (snowbirds down from the USA) were very welcoming, introducing us to their local friends who were at various stages on renovating properties and telling us more about the area. We ended up crashing one of their evening shindigs around a campfire. Bearing in mind that all of these people were of retirement age (plus a fair bit in some cases) we were a little out of place on the age front, but enjoyed an evening of their tales of adventure and good food and beer. Although perhaps found it a little harder to identify with any discussions regarding pensions, loopholes in the health care system or town meetings. We're confident that if we are continuing to enjoy life as much as these retirees were, then we will be doing something right.
There was a mirador that provided panoramic views of the city, worth walking the 373 or so steps for the view. The views were equally pretty both day and night.
In fact the whole town was equally pretty whether viewed by day or night.
We took a tour with a local history expert who guided us around the centre of town explaining the history of the area and the influence it had had on the architecture. He also guided us through the lavish interiors of a few of the colonial buildings.
Plus there were the obligatory visits to arts and craft sellers…
The town was preparing for an influx of visitors in a little over week for the annual Dr. Alfonso Ortiz Tirado Cultural Festival. This music festival is held in honour of the Álamos born doctor who also happens to be Mexico's most famous tenor. It sounded like the festival was going to be a big deal with many thousands of people due to be arriving from around the world. We were tempted to stay and check out the festival, and we probably should have—but after a few days of rest and relaxation we were itching to continue our journey. Besides. It was probably time to get into some more trouble, if we could find it.