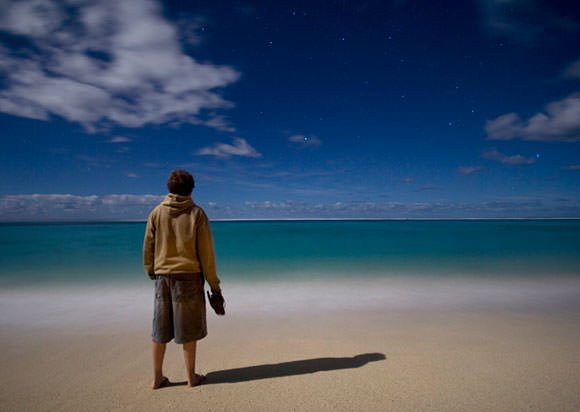 This weeks image unearthed from the archives is from a trip to Rarotonga for a friend's wedding a few years ago.
Rarotonga is the classic idyllic tropical island, pristine beaches, coral reefs, verdant inland forests and weather that unexpectedly alternates between sunny and dramatic torrential downpour, but always warm. Looking at this photo just makes me wish we were there right now.
Neither of us a good at just sitting and relaxing, so we spent our time there snorkelling, trekking, scootering, busing, swimming, canoeing and driving our way around the island taking some time out to explore an abandoned hotel. Although we still did manage to find the time to enjoy beach-side cocktails from coconuts with the little umbrellas typically associated with a relaxing island getaway.
This photo was taken on the beach in the middle of the night, the strong shadow is from a full moon.