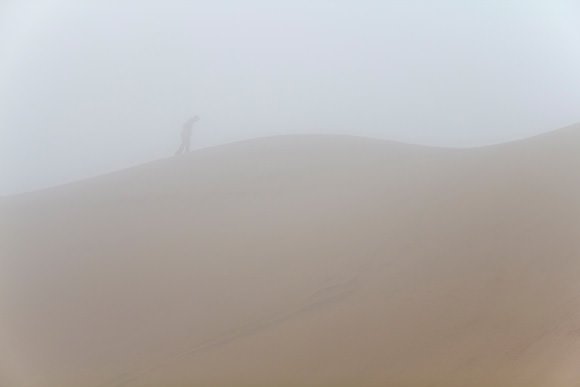 Looking back on past trips, we realise that we are pretty rubbish at just sitting around and relaxing.
We spent a couple of nights in Huacachina a quirky wee oasis town in Ica, Peru. While some might think "Woo! Oasis! Relax! Cocktails and palm trees—I'm not leaving my deckchair!" We both have very short attention spans (I blame television) and after about 20 minutes of poolside relaxation in a deckchair it's time to go do something else.
Fortunately there were plenty of 'something else's' in Huacachina. The town is well-known for sandboarding (turns out that if you lie down on one of those and launch yourself face first down a sand dune you pick up quite a bit of speed…) and dune buggying, both of which proved to be much more awesome than relaxing poolside.
This photo is from an early morning wander to the tops of the sand dunes—a stroll to the top and you've definitely earned that poolside cocktail…