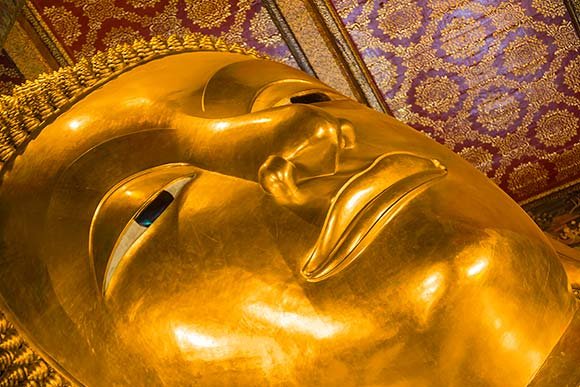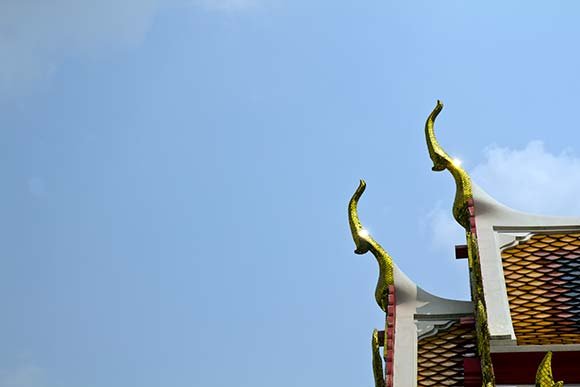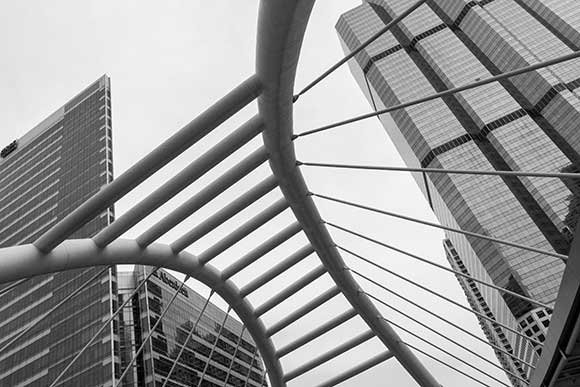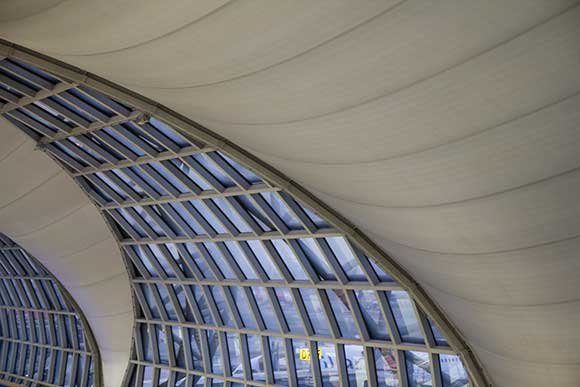 Not on the same plate, but in the same day. That's what Bangkok is all about. A city of contrasts and chaos.
[This is the first in the series of posts sharing some of the photos from our last trip in 2012, while we try to be at least a little bit frugal and save for the next one in 2014.]
Last year we started our jaunt around Southeast Asia in the bustling city of Bangkok. I think this city deserves a blog post all of it's own.
Bangkok was the first stop in our whirlwind tour of Southeast Asia—and what a place to start. It is one of those cities that divides people's opinions, they either loathe it and dream only of escape, or love it and don't want to leave. Fortunately we fell into the second category.
If you only spent 'One Night in Bangkok', (sorry, now you have the song stuck in your head) you would certainly miss out on most of what the city has to offer, our limited time off work, combined with a grand list of destinations we planned to visit only allowed for a short stay in the city, but at least we managed to wrangle four full days to explore.
We arrived at the space-age Suvarnabhumi airport shortly after lunchtime and headed straight for the air-conditioned comfort of the BTS Skytrain. Coming from Christchurch, where public transport is so inefficient that sometimes it is quicker to just stay home, the Skytrain was like walking straight into the set of a sci-fi. On time, fast, comfortable and no crazy guy sitting behind you eating curry with his hands, surely this can't be real.
We were soon jolted back to reality when we had to hop off the train and travel the rest of the way by tuk-tuk. After some enthusiastic negotiations we found a nice driver, for a good price who had a vague idea of where we were going. With only a few brief stops to ask locals where it was located we were delivered to the doorstep of our little oasis of calm, tucked behind another B&B was the Khaosan Baan Thai. There is nothing quite like stumbling off a dusty noisy street in 36º heat into a calm, quiet oasis where the smiling man at the desk hands you a key to your very own air-conditioned room!
Over the next four days we did our best to explore as much of Bangkok as time and budget would allow, we lost all sense of direction in the winding alleys of Chatuchak market and then got equally lost in the escalator labyrinth that is Terminal 21.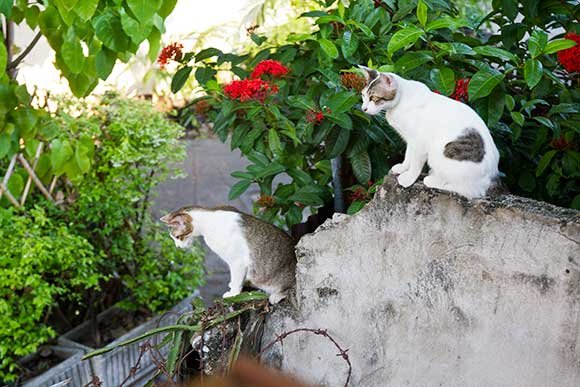 There were cats aplenty in Bangkok these guys spent the time hanging around out the back of our room.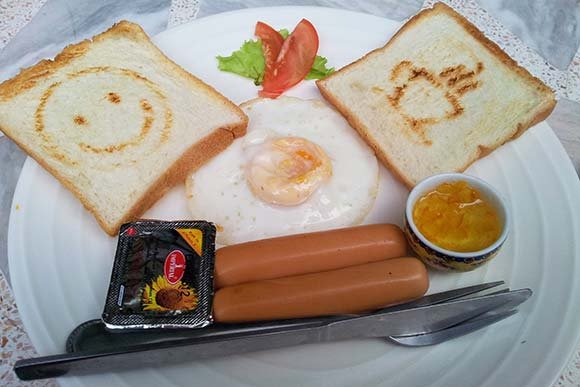 How can you not have a good day when you start with a smiley face on your toast?
This was the main street in Chatuchak market, the winding alleys in between stalls would be likely to swallow a tourist for days, fortunately there's no shortage of food stalls to sustain you, including cups full of iced strawberries…tasty.
So no need to go all Bear Grylls survival crazy and live off insects, unless you want to—there's bound to be a cart full of fried grasshoppers when you need it. Kind of like Bear Grylls meets Jamie Oliver.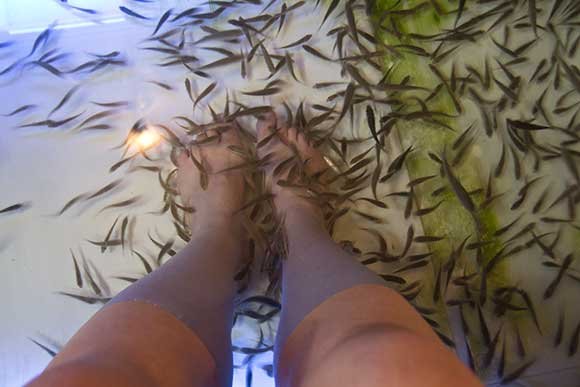 Rumour has it that these fish foot spas are like a petri dish full of little nibbly disease carrying fish. But we just couldn't resist having a go.
The temples were pretty impressive, this one was Wat Arun, the Temple of the Dawn, what's even more impressive, is that when you look up close:
It is actually decorated with broken pottery.
Some temples were full of hundreds of Buddha statues,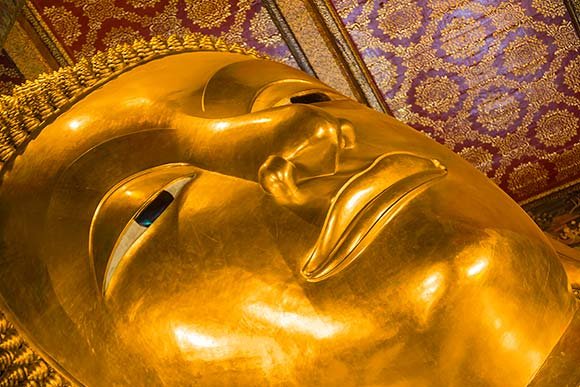 or, where necessary, just one really big one.
No one was very excited about these plain stone staues, while they look pretty impressive, apparently they were just shipped here as ballast on Chinese trading ships. That is some fancy-looking ballast.
This was one of the demons holding up a stupa at Wat Phra Kaew. If you don't like your day job, just be glad you aren't this guy. He probably regrets not joining the union.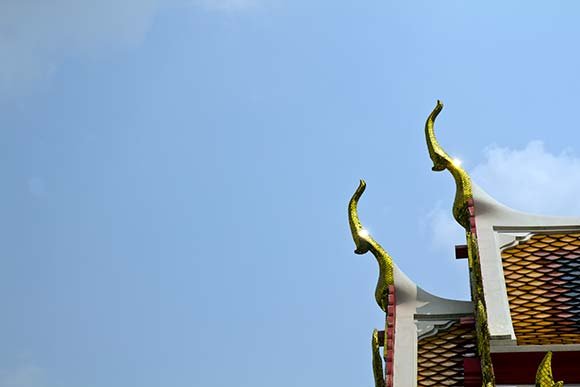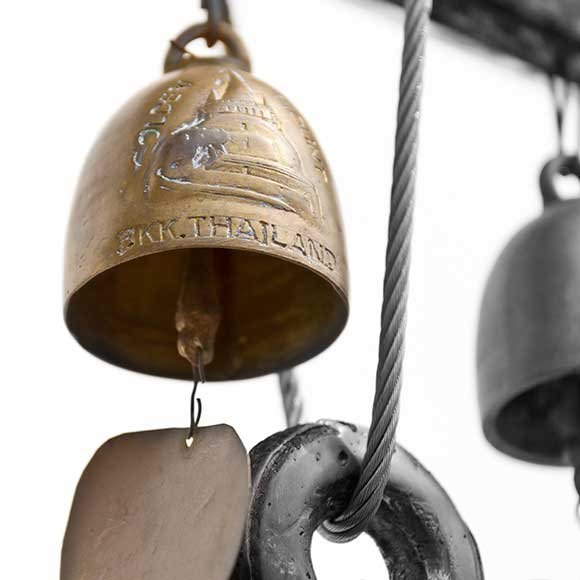 Some of the myriad bells on the way to the top of Wat Saket.
Bangkok isn't all temples and bells. There is Soi Cowboy:
Shopping malls that remind me of that scene from Labyrinth, only without David Bowie's disturbing wardrobe choices.
And traffic jams that remind you that walking across town in 36º heat isn't so bad—although if there is a Skytrain stop nearby…
Other entertaining highlights in Bangkok included:
Figuring out the bus system, which can be a bit of gamble if you can't read or speak any Thai except 'sawatdee Kaa' and the occasional 'kob kun kaa'.
Hopping on the Chao Phraya river express when you aren't really sure where you are going, and even if you are, you don't know how to pronounce it.
My desire to visit as many 7elevens as we could to buy novelty pens kept us walking around exploring the backstreets of Bangkok for a few hours. (It's quite impressive that you can walk out the door of one 7Eleven, look down the street and see the sign for the next one and amazing what you will find in-between).
The food was a highlight; market snacks are too tempting and before you know it you've downed a six course meal of assorted street nibbles. We tried the restaurant Feuang Nara for something a little fancier, but again, promptly committed to another six course meal. I wasn't as sold on the Iberry salted plum icecream as I thought I would be, but the other flavours were pretty intensely awesome.
Pickled limbs
One of the stranger tourist highlights of our visit to Bangkok was the Siriraj Hospital museum. After mastering getting off at the right stop on the Chao Phraya express (there should be a certificate for that) we made our way to the hospital to have a closer look. The Siriraj Museum actually consists of several different museums. The most well know is forensic museum, which houses amongst other curiosities, the mummified remains of Thailand's infamous cannibal serial killer Si Quey.
The whole museum is dedicated to a gory collection of preserved organs and specimens that record the various ways the former owners died. Murder victims, those who died of illness or misfortune, it is all here and it all reminds you that as a person you are pretty easy to break, so you probably should be a bit more careful. At the time we were there, a display telling the story of the hospital's role in dealing with the aftermath of the 2004 Boxing Day tsunami was on show, which gives you a real appreciation for what a difficult job they did under a lot of pressure in an extraordinary situation.
There are several other museums on the site, but my favourite was the anatomical museum. You've seen the old movies of rooms full of preserved specimens in wooden cases, that's what it was like in this museum, dissected brains, ears, faces, preserved limbs, foetuses and even entire nervous systems extracted from their original owners and preserved. It sounds pretty horrible, but I'd have to say it was actually quite fascinating, back home these kinds of things are tucked away and reserved for medical students to study, but here in Siriraj hospital they are out on display for all to see and appreciate the inner-workings and complexities of the amazing human machine.
I'm not sure if it is something that I should recommend as a top attraction when visiting Bangkok, but you can only visit so many temples and each so much market food before it is time to try something different.
Ice-cream
Just to finish the post on a more delicious note I leave you with a photo of my first ever Swensen's ice-cream, we ordered these on the way out of the hospital. After a morning of contemplating your mortality, nothing picks you up like sundae full of chocolate, bananas and whipped cream, especially with a cherry on top.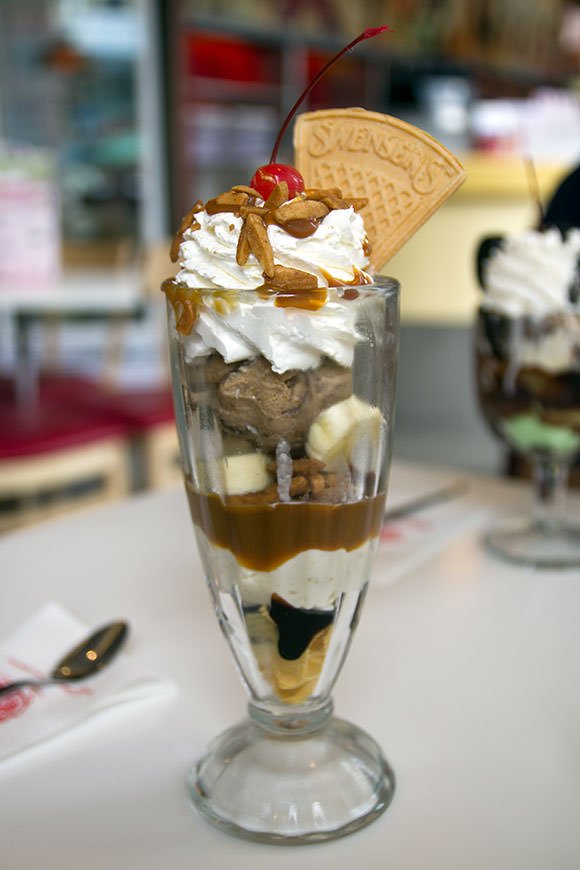 So there you have it, pickled limbs and ice-cream within a stone's throw of one another, and I'm sure that isn't the strangest thing in Bangkok, let me know if you've seen something stranger.
Stay tuned for the next 'stop' on our revisit of last year's journey…in Cambodia.