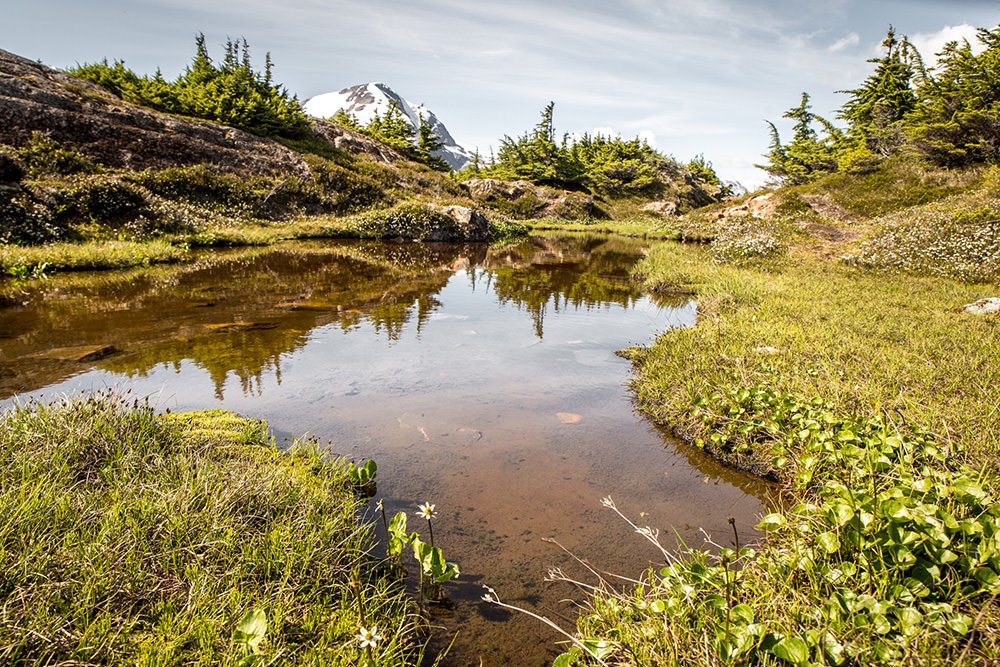 As we've mentioned, we quite enjoyed Alaska, we didn't want to miss our last opportunity for a visit, so we made the detour to Stewart and Hyder.
Stewart is in British Columbia. Hyder is right next door and is technically in Alaska, although they do use Canadian money and run mostly on Canadian time (except the post office apparently, but we didn't pop in there).
Hyder markets itself as the 'Friendliest ghost town in Alaska' which is fair enough, the folk were rather nice and there isn't a lot there now. Originally established as a port and supply point for the silver mines in the area. It is now an anomalous town, technically in Alaska, but relying on Stewart, just over the border in British Columbia for services such as electricity, schooling and law enforcement.
One of the biggest attractions in Hyder is actually back in British Columbia—The Salmon Glacier. Having already seen plenty of glaciers in Alaska, we weren't sure that this one would live up to the hype, but we decided to go check it out.
After leaving Canada to drive through Hyder, the road continues back into British Columbia, past some mining claims and eventually you find yourself winding along the hillside high above the glacier.
Normally this kind of view is reserved for those who budgeted for a flight. So, needless to say we were suitably impressed. Not sure whether to thank Alaska or British Columbia for this one.
The other big attraction in Hyder is in Alaska itself. It is a wooden platform over a shallow creek.
Well, that sounds pretty average I hear you say.
Probably most months of the year it is, creeks are not hard to come by in Alaska and many can be seen without the aid of a wooden viewing platform.
But when the salmon are spawning it is a completely different story.
Not so much to see the salmon, but the bears that snack on it.
We were there at the beginning of the spawning season, so things were just getting started. There were only a few woolly salmon fishers around, but we were lucky enough to catch them at meal time.
Watching a hungry bear catch and eat a salmon from the river a few metres from where we were standing made for a pretty memorable trip to Hyder and a great way to round out our time in Alaska.
It was time to finally say goodbye to Alaska for now, hit the road and see what British Columbia had to offer.
Thanks Alaska—We hope to be back one day!