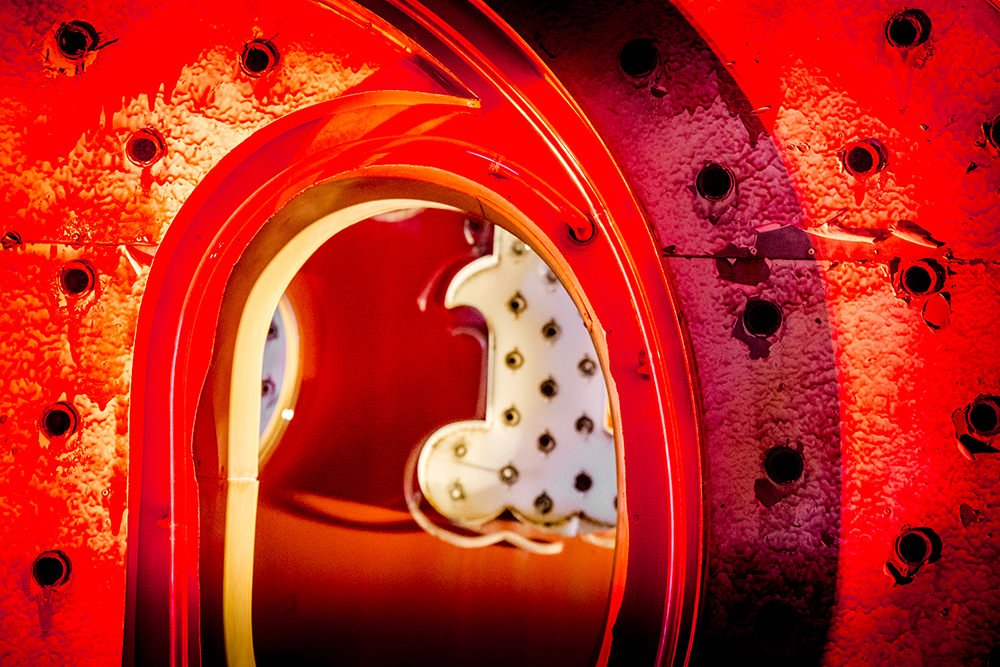 From one strange town that appeared from the dust of the Nevada desert to another. Las Vegas seemed like the obvious next stop after a week at Burning Man.
At a glance they might seem similar. Both springing up out of an otherwise barren desert. Both full of bright lights and constant action, events and people, always something happening.
But in reality they are two polar opposites.
The utopian Black Rock City of Burning Man, where a gift economy prevails and everybody stops to say 'hi' just because they want to is one thing. Arriving in the chaotic midst of Las Vegas where money is king and people only stop to give you the time of day in exchange for a few of your hard-earned dollars is a bit of a contrast.
The bright lights and glitz of Las Vegas however seemed a lot dimmer and less impressive in the wake of the free-for all chaos of the all night party that filled the playa and streets of Black Rock City. Everything seemed pretty quiet, tame and safe compared to the no holds barred roaring of art cars and the echoing thunder of the sound camps. Also, a lot less was on fire.
But we weren't in Las Vegas to lament what it wasn't. We were there to throw ourselves head first into the hedonistic gambling culture that serves as the basis for the city's economy. With a whopping great $10 burning a hole in our pockets we headed for the penny slot machines!
Wooo! Wild! No holding us back. Except being cheapskates.
The best thing about visiting Las Vegas mid-week (apart from hanging out with the cool retirees at the Glitter Kitty slot machines) is that hotels are cheap. Really cheap. Even more so than the paid camping options. We left the rooftop tent folded up and headed indoors for some hot showers and television. Yes that's right, our own TV in our room. Fancy. We had convinced ourselves that watching daytime television in Spanish would improve our grasp of the language. It didn't, but we did start to enjoy the arguments on 'Caso Cerrado' (That's Spanish Judge Judy).
Las Vegas was, as advertised, full of bright lights and it did look like people had gone to a fair bit of trouble to make their casinos stand out.
We wandered around the inside of several rather lavishly decorated casinos:
But it was actually some of the other attractions that we enjoyed the most.
After trying the full range at Banger Brewing on Freemont Street, we agreed that the only sensible options was to leave with one of their adorable mini-keg growlers full of their delicious jalapeño beer.
We spent an afternoon at the Mob Muesum (but we not detained any longer than that, despite the photographic evidence to the contrary).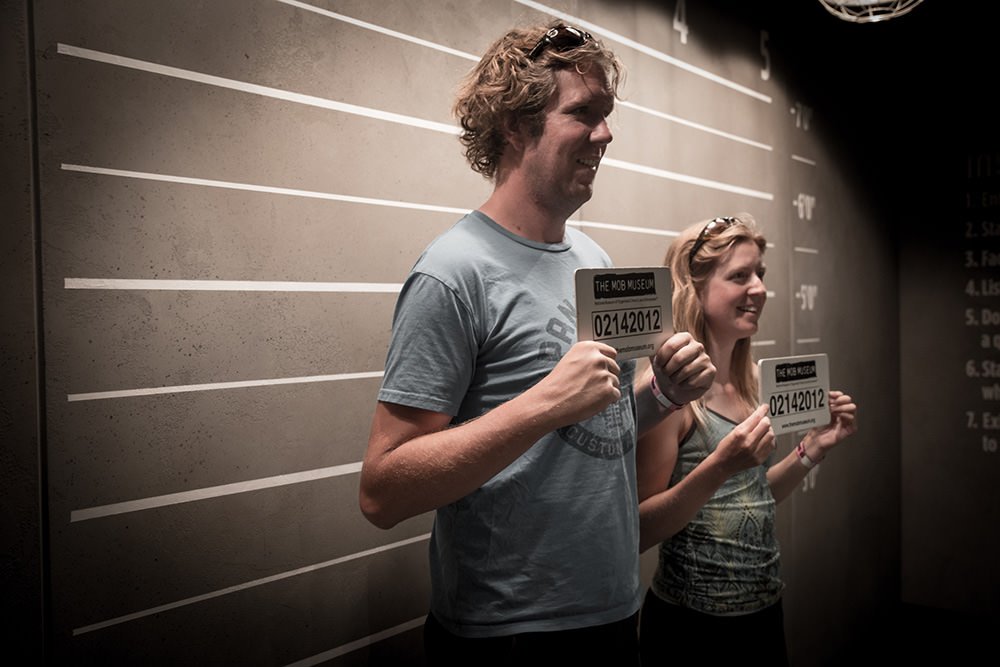 We visited the Zombie Apocalypse Store.
Ate too much chocolate at M&Ms world.
We spent a day at a Timeshare presentation in order to get our hands on some tickets to Cirque Du Soleil. Emma says it was worth it. Ben enjoyed the show, but thinks we should have just sprung for the $150 for tickets and not been such cheapskates. Emma would like to remind Ben that snacks and coffee were included at the Timeshare presentation, so it wasn't a wasted day.
We visited the National Atomic Testing Museum, which is a good alternative to a tour of the Nevada Test Site for travellers like us that are far too disorganised to make a booking months in advance. Also probably less chance of being irradiated at the museum.
But we both agree that the two highlights of our trip to Las Vegas were the Pinball Hall of Fame and the Neon Museum.
The Pinball Hall of Fame contains hundreds of pinball machines and a few other arcade games. We love pinball. (Emma also loves original 'Paperboy' with the handlebar controls and everything). The machines date from the 1950's through the 1990's so it is a great way to relive your childhood. There are no photos from in here as Emma was far too busy trying to achieve a high score on Paperboy to take any photos. We lost more money on these machines than in any of the casinos, but came away feeling like it was worth it. So if you are planning a trip to Las Vegas, we would suggest you skip the Strip and head straight for the Pinball Hall of Fame. You won't win any money back from the pinball machines, but you may be able to immortalise your initials with a high score on one of the machines…we didn't.
The Neon Museum is where Las Vegas' glitzy signs go to retire. Some have been restored, some are simply in storage in a state of disrepair. Taking a tour of the museum resulted in us taking far too many photos:
For those of you disappointed that we didn't manage to arrange a drive through wedding with an Elvis impersonator. We're disappointed too, but it turns out you have to book those things the day before. Also, secretly we're both relieved because if we got married we might have to settle down and be sensible grown-ups… Forget that—stay tuned for a future blog post where we search for aliens on Nevada's extra-terrestrial highway!