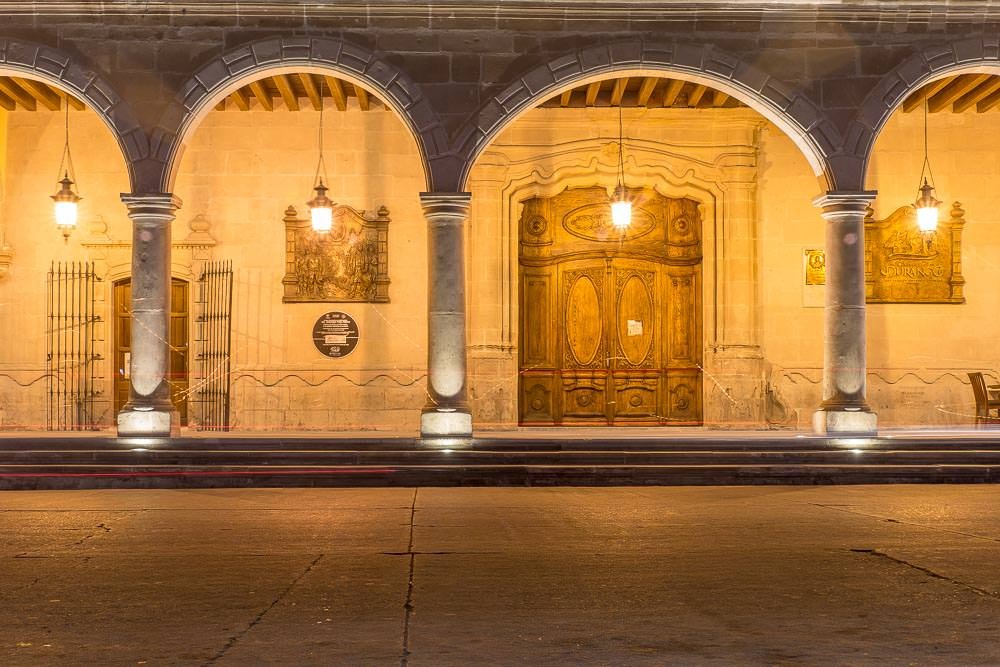 El Espinazo del Diablo (the Devil's Backbone—a mountain pass along Mexico's highway 40) is an infamously sinuous mountain road that joins the towns of Mazatlán, Sinaloa and Durango, Durango. The road has a bit of a reputation for punishing travellers with terrifying accident-inducing winding turns. Luckily travellers are also rewarded with spectacular views as the road runs along a mountain ridge, high in the Sierra Madre mountains.
This seemed like exactly the kind of thing we should investigate further.
A journey along el Espinazo del Diablo was previously the only way to drive between Mazatlán and Durango—without having to go the long way around. We had heard about this road as we travelled. People would speak of it in hushed tones, a road that demanded respect, a road so wild it could never be tamed. They spoke of white-knuckle drives around narrow winding corners, teetering on the edge of a cavernous abyss, all with the majestic, jagged folds of the Sierra Madre range stretching out at far as the eye could see.
Perhaps this is how it was. Once.
In 2013, work was completed on a much more straightforward to drive (but ridiculously complicated to build) toll road. The Mexican Federal Highway 40D apparently cuts about 5–6 hours off the drive between Durango and Mazatlán. It does this by traversing 115 bridges and 63 tunnels. (18km [11 mi] of them). The largest of the bridges is the Baluarte Bridge—1.1km (3,600′) long and 400m (1,300′) high—it is the highest suspension bridge in the world.
We planned to drive to Durango by one road and to return to Mazatlán by the other.
We didn't really have a reason to return to Mazatlán though. Also, the tolls on the 40D were rumoured to total to about $50 USD—more than one day's budget. We cheaped out and didn't return to the coast. This meant that we missed out on all the tunnels and bridges. But driving one way along El Espinazo Del Diablo, we still got to experience the view.
The whole road was actually in pretty good condition, the corners weren't as windy and scary as everyone had said. We could see how it could be a bit upsetting to round a sharp corner in bad weather only to find yourself face to face with an oncoming truck. Not an uncommon sight anywhere in Mexico, even less so on narrow, winding mountain roads.
It might have been because we had just recently come from driving the higher, more winding, more dramatic, much narrower gravelly death-roads of the Copper Canyon, but we found the drive pretty tame and not as death-defying as it had been sold to us as.
More likely it was because the new toll road was funnelling much of the traffic away from the old road, which also appeared to have been recently upgraded. It probably also helped that the weather was calm and warm, no snow, rain, cloud or ice to hamper our journey.
We're not saying that the mythic 'Espinazo Del Diablo' no longer exists. Just that it has been tamed a little now. It is still a spectacular drive with jaw-dropping views. Also, yes, it is rather winding.
While we were too cheap to actually drive on the toll road, we did catch glimpses of some of the engineering feats that had gone in to creating it.
We never did see the famous Baluarte Bridge, but there were a few glimpses of other bridges and tunnels en route.
Sometimes the toll road ran right alongside the free road with just a concrete divider to remind you that you were an almighty cheap skate.
We broke up the slow, winding journey with an overnight stop high in the mountains at Mexiquillo park. It didn't appear to be a popular spot in the middle of winter. The nights were rather brisk this high in the mountains. Our only company was of the four-legged, mooing variety.
Within the park, there were waterfalls and tunnels to visit. Upon arriving at the first waterfall we realised that the dry season was perhaps not the best time to enjoy water features. There were also rocks to look at, these were luckily not weather dependent.
From Mexiquillo the road became far less winding and dramatic and it finally spilled out onto the alpine plateau where the city of Durango is situated.
Durango wasn't a place we had intended to visit. We actually just wanted to drive the road to get there and had little intention of visiting the town itself. With a population of over 500,000 it sounded like it was just going to be a boring big city and we hardly expected it to have any of the colonial charm of El Fuerte or Álamos.
We were of course completely wrong.
Colonial charm was one thing that Durango had plenty of. Another thing was historic churches. Someone said there were over thirty, but we suspect that number was only counting the really obvious ones and that the real number is even higher.
We walked up to the only hill in town for a panoramic view of the city. Aside from the fact that where we were standing there was yet another church, we could also see the spires of these historic churches poking up above the buildings throughout the city.
We thought we had already seen too many colonial churches and had consequently stopped taking the time to look at them. However the sheer number of churches dotted throughout the city made them instantly interesting to us again.
Aside from all the historic churches, one of the great things about Durango was that all the buildings in the centre of town were lit up at night.
This lighting, combined with the colonial buildings meant that the whole historical centre of town looked pretty impressive after dark.
Even the McDonald's.
Yes, that classy looking building houses a McDonald's. There was, unsurprisingly, absolutely no need to eat at said McDonald's. Directly across the road there was a man selling delicious chilli-drenched hot-dogs for just over $1, a much tastier way to get our junk food fix.
Well, that and tostilocos.
This is a thing in Mexico. They open a bag of corn chips sideways, then pour all kinds of zany stuff in there: Beans, liquid cheese, Japanese peanuts, corn, meat, jicama, cucumber, chilli, soy sauce, lumps of cheese, weird mystery stuff that we have never identified.
Magic.
Aside from the McDonalds, there were plenty of other glamorously lit buildings after dark in the city of Durango.
The churches were first to light up as the sun set.
Most streets looked pretty picture perfect.
Even the pedestrian bridges were a bit fancy.
This tiny retailer of rosaries and other catholic necessities didn't look to shabby after dark either.
After boldly declaring that we were probably just going in to Durango to top up on gas and groceries, we actually ended up spending several days staying in town.
We didn't really visit any of the tourist attractions, we just sat in the plaza and watched the world go by. We enjoyed the fact that it was nothing like Mazatlán so there was no need to constantly say 'no gracias' to tour vendors and taxi drivers. We devoured all kinds of delicious food, some healthy, some heart-attack inducing (I'm looking at you tostilocos!). We waited until the city lit up at night and explored another area each evening.
Durango is a thriving, fun, bustling, city. Bursting at the seams with sculpture, history, culture, performance art and delicious snacks.
We'll be back Durango, you surprised us.