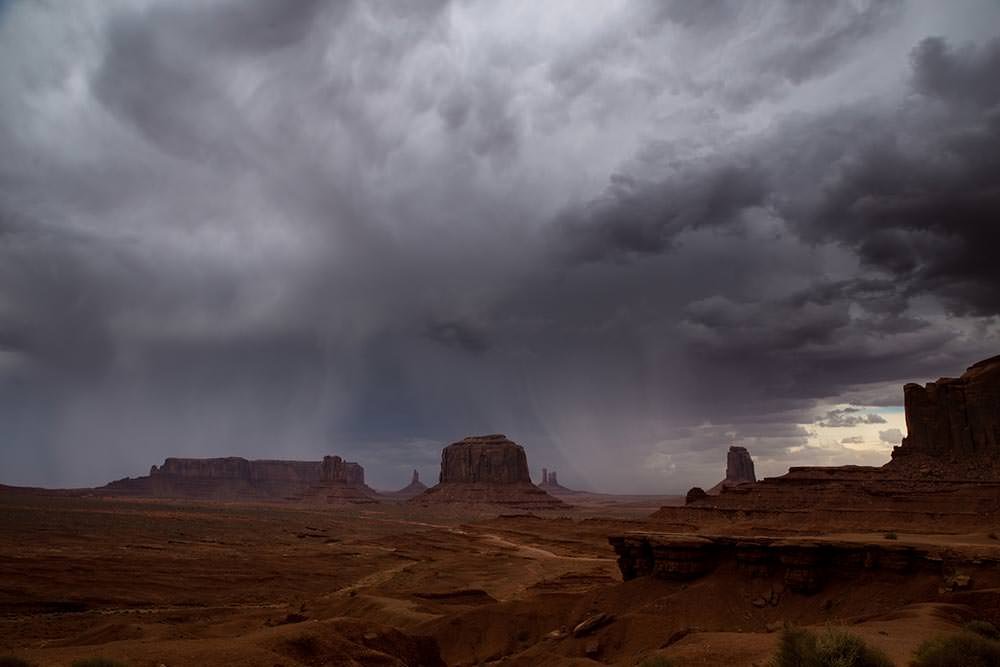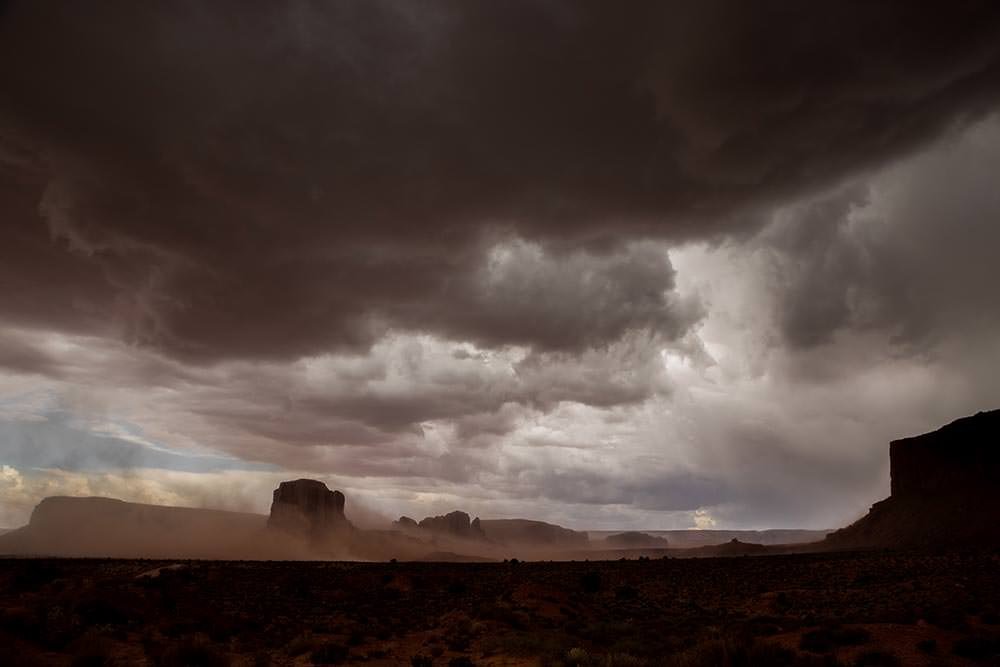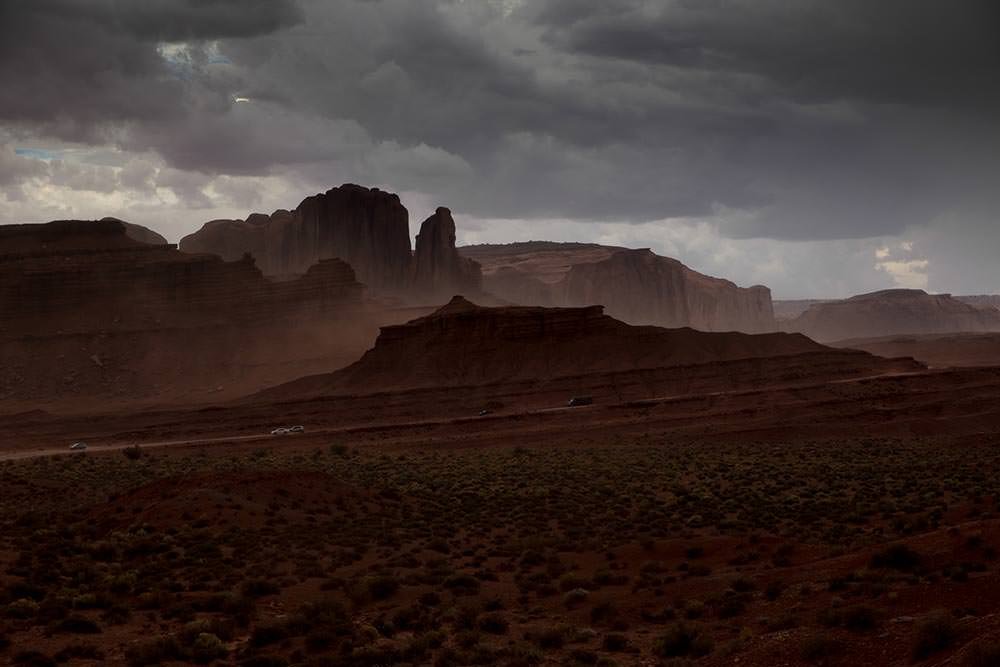 After the surreal landscapes of Utah, it seemed like an obvious choice to take a detour through Monument Valley.
It turned out to be one of the most memorable drives of our journey so far.
Wave after wave of storm clouds swept through. Some of them bringing thunder and lightning.
As a result Emma was pretty stoked. 
We spent the afternoon weaving our way around the dirt road between the monuments, stopping for photos between bouts of heavy rain.
We're sure it is an interesting place in calm weather, but for us the storms swirling through, kicking up dust in the howling winds, followed by sudden downpours and lightning made the trip all the more memorable.
Sometimes we like the rain. When we aren't camping in it.
Which meant that our time in Monument Valley was followed by a long drive through increasingly torrential rain to try to find an acceptably dry camp spot for the night.
But I guess that is the price you pay for getting to enjoy scenery like this from the comfort of your home on wheels: